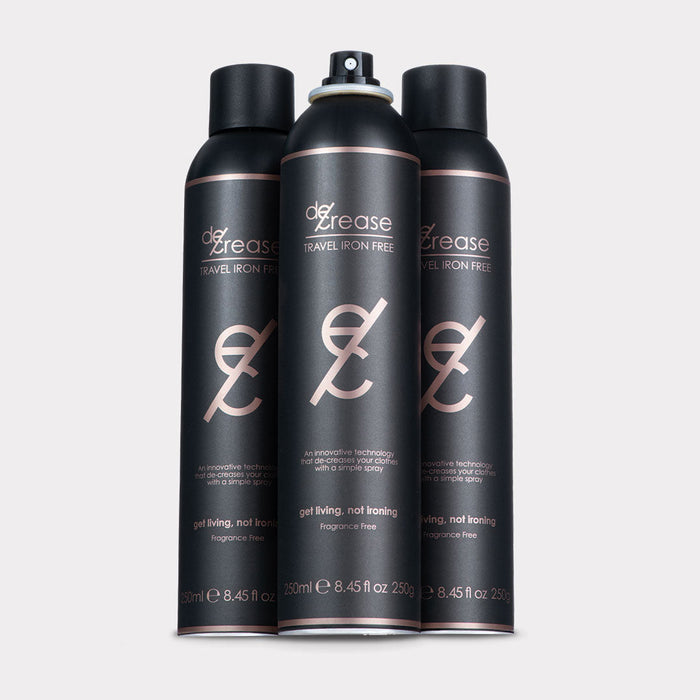 Descriptions
This special technology de-Creases your clothes with a simple spray, leaving them looking smooth and deCreased, without the hassle of an iron.
Developed & manufactured in the UK. Patent protected.
1 x 250ml cans will "de-Crease", on average, 10-15 items of clothing.
Perfect for Home or Travel
GET LIVING, NOT IRONING
Ingredients
<1% alcohol C11, ethoxylated. This product is safe to health and the environment under the CLP regulations. Fragrance free.
Aerosol powered by Air, non-flammable. Please use as directed.
Specially formulated to deCrease Cotton, Wool and Linen garments. Not suitable for fabrics that water-spot, such as silk and rayon.

Shipping & Return
Express or Next Day delivery to the UK and Northern Ireland.
We will give a full refund provided the goods are returned in their original condition and within 14 days of you receiving the order.
Delivery to the UK and Northern Ireland ONLY.