deCrease
deCrease is a special patented technology that removes those wrinkles, leaving your clothes looking smooth and deCreased, without the hassle of an iron. The deCrease spray is developed in the UK, is fragrance free, non flammable and Powered by Air. The innovative formula is not hazardous to health or the environment and has not been tested on animals. Perfect for Home and Travel. It's time to live Iron Free….Get living, not ironing.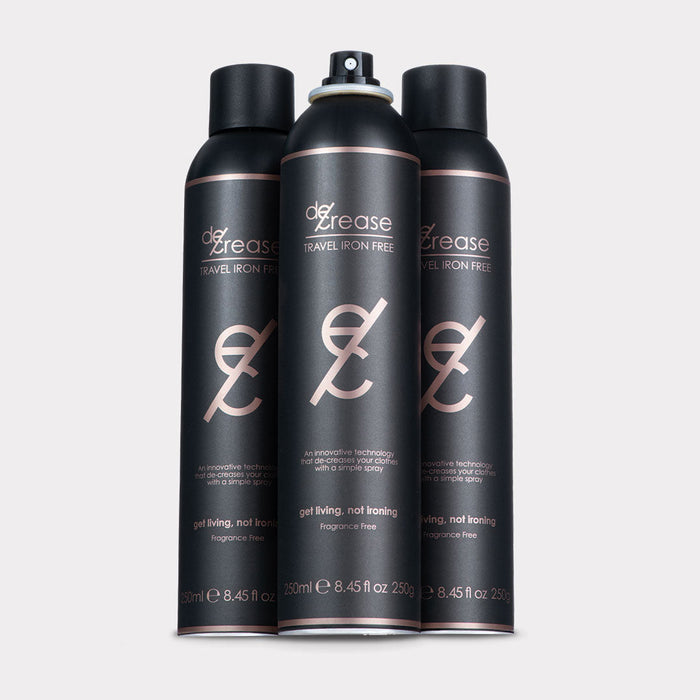 Descriptions
This special technology de-Creases your clothes with a simple spray, leaving them looking smooth and deCreased, without the hassle of an iron.
Developed & manufactured in the UK. Patent protected.
1 x 250ml cans will "de-Crease", on average, 10-15 items of clothing.
Perfect for Home or Travel
GET LIVING, NOT IRONING
Ingredients
<1% alcohol C11, ethoxylated. This product is safe to health and the environment under the CLP regulations. Fragrance free.
Aerosol powered by Air, non-flammable. Please use as directed.
Specially formulated to deCrease Cotton, Wool and Linen garments. Not suitable for fabrics that water-spot, such as silk and rayon.

Shipping & Return
Express or Next Day delivery to the UK and Northern Ireland.
We will give a full refund provided the goods are returned in their original condition and within 14 days of you receiving the order.
Delivery to the UK and Northern Ireland ONLY.
How to use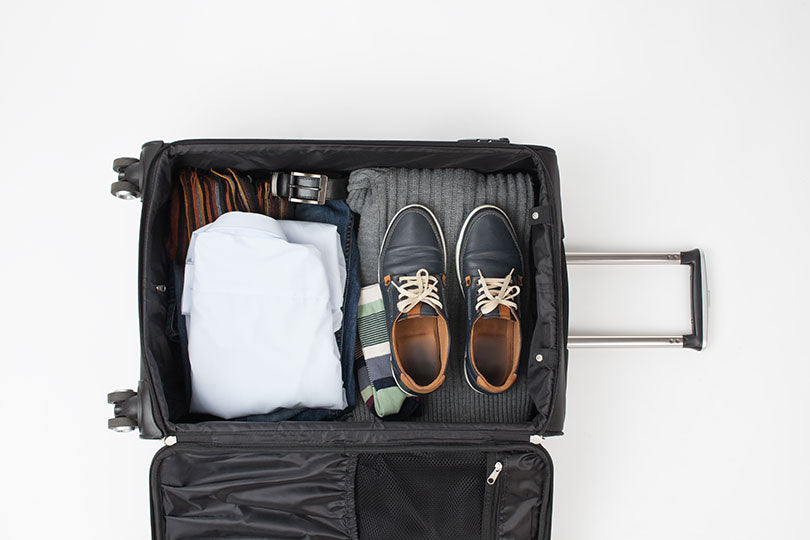 Step 1
Remove your clothes
Remove your clothes from suitcase, drawer or wardrobe.
Step 2
Put on hanger & Button up
Button up your garment on the hanger.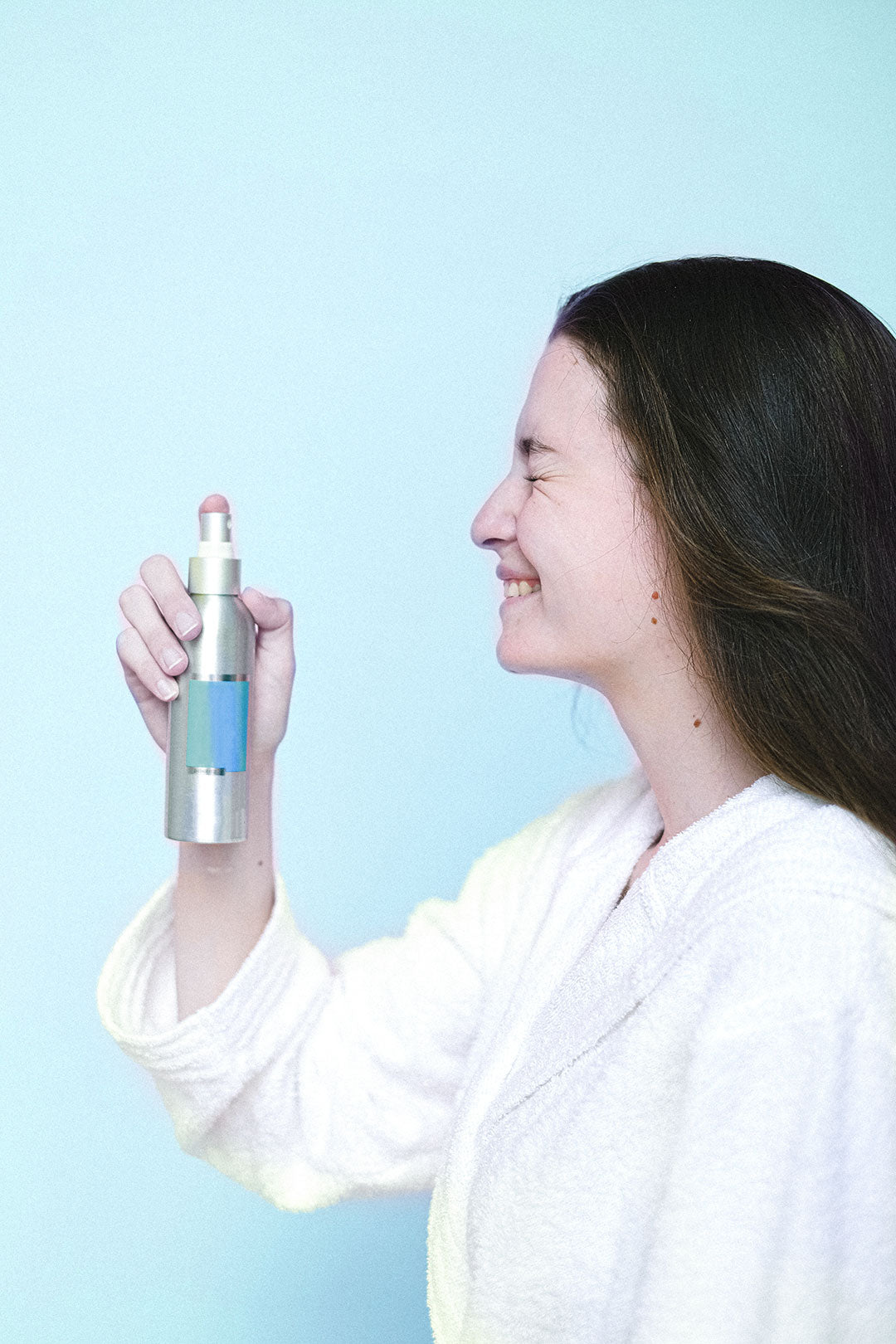 Step 3
Spray and deCrease
Shake can & spray directly on creases (about a foot away). Don't be afraid to give it a good spray, your garment will get wet. Stretch the garment from left to right so creases even out.
Step 4
APPLAUD (You're Welcome)
Leave your garment to dry and deCrease on the hanger. Congratulations, you can now deCrease like a pro.
How to deCrease like a pro
"HONESTLY THIS STUFF WORKS LIKE MAGIC!"
I now go away on business without having to pickup the hotel iron.